Permeable Unit Paving Systems
Permeable interlocking concrete pavers (PICP) are installed with layers of varying-sized stone or aggregate underneath, that filter and direct stormwater to underground aquifers. Permeable paving mimics the way natural land absorbs water. Therefore, they allow water to drain through the expanded joints, eliminating standing water.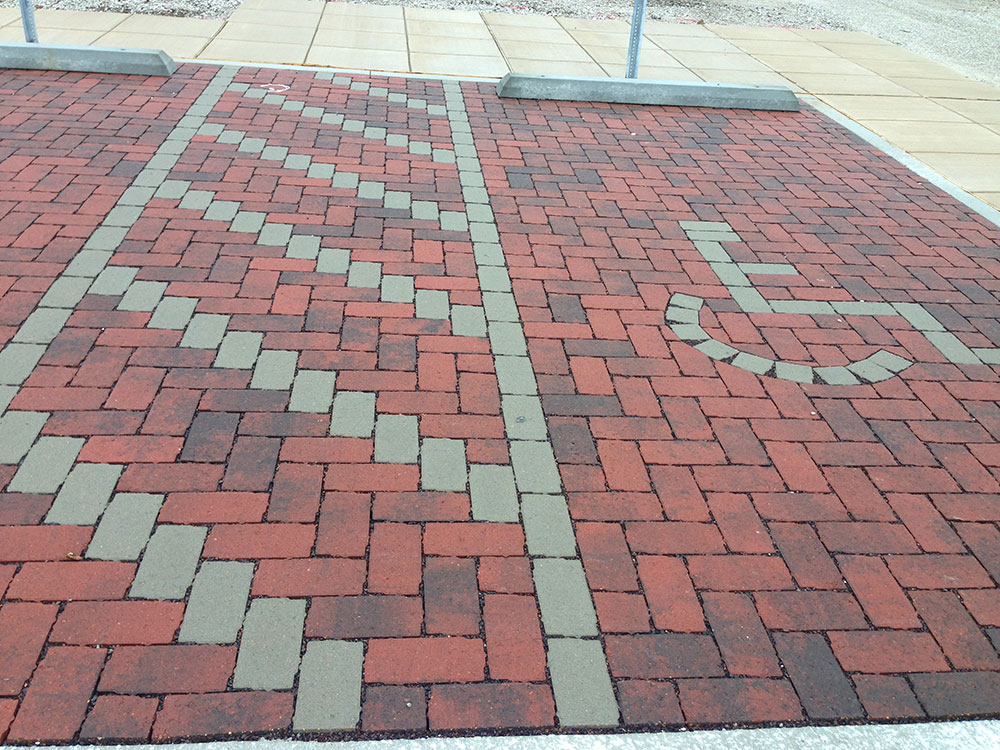 Permeable Pavers, in many cases, eliminate the need for gutters and storm line inlets.
The shape of the paver allows for larger gaps between the stones which in turn permits water to rapidly drain through the surface into a base material that is open-graded (meaning no fines as with traditional segmental paving). This base layer can accommodate a tremendous amount of water.
From the top down, there are four layers to permeable paving. Each of these different layers acts as a filtration system to clean storm water. These systems help reduce storm water runoff and standing water in parking lots, streets, sidewalks, and other paved areas.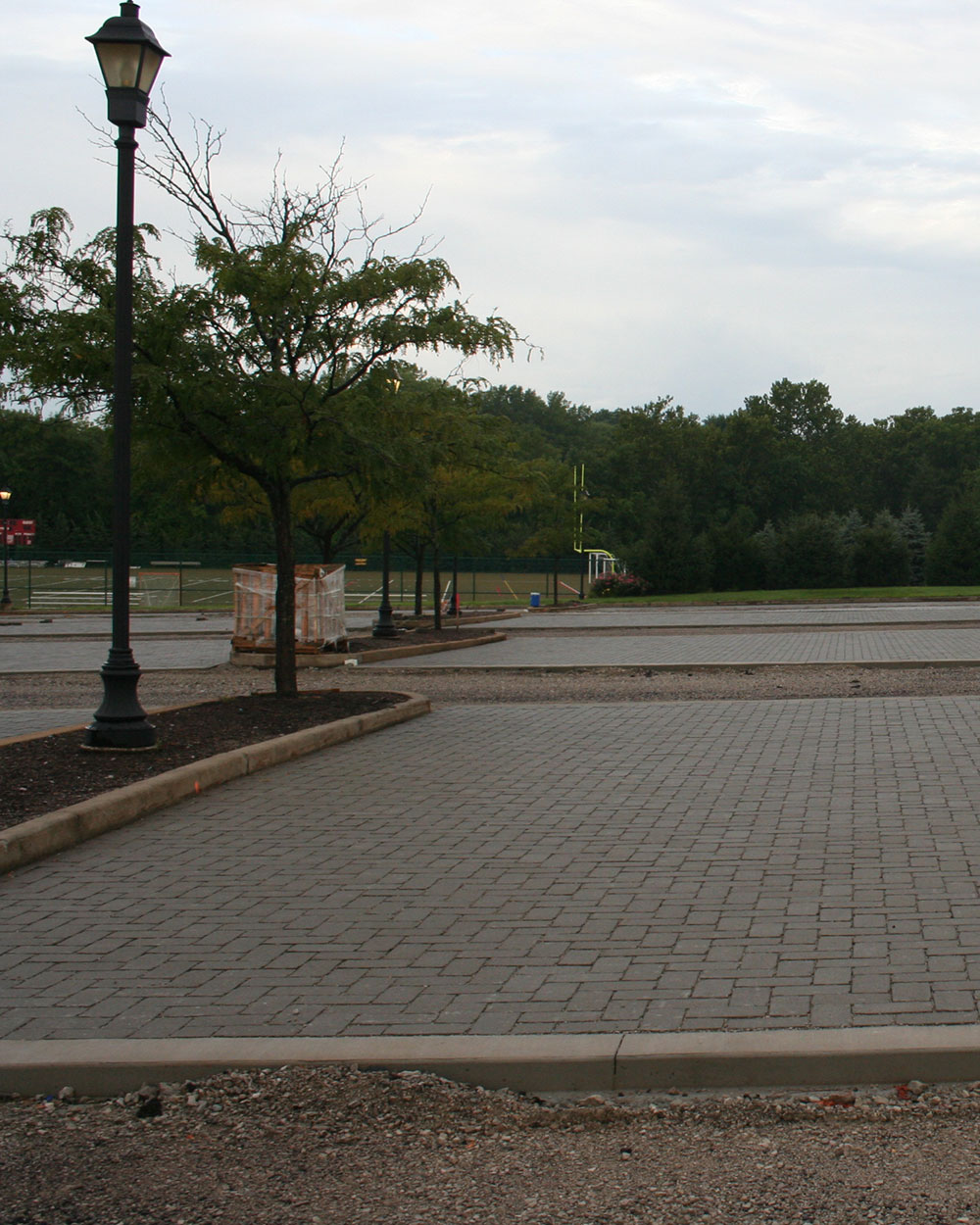 The storage beds under these pavers help meet requirements for pervious surface and on-site storage helping reduce stormwater detention requirements
These systems can often accommodate heavy traffic loads as well as adding an aesthetically pleasing and eco-friendly pavement surfaces
Permeable pavers come in different shapes and colors that allow Architect and/or Owner to compliment the developments architectural design